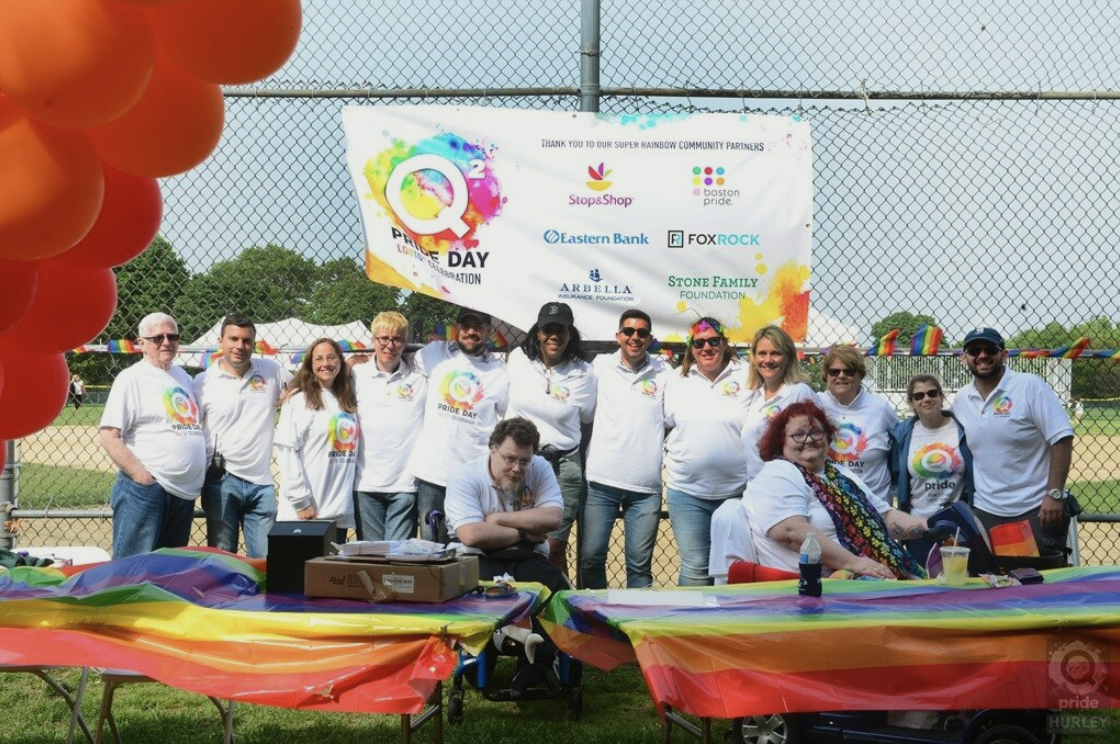 Quincy Pride was created to be an organization dedicated to awareness and education; highlighting the personal rights and civil liberties of lesbian, gay, bisexual, transgender, nonbinary, and gender fluid individuals who are marginalized and sometimes live without access to resources and information. Through our events, special presentations, and partnerships we seek to raise awareness and showcase the wonderful and diverse individuals throughout Massachusetts. To do this work, the Quincy Pride Board has committed to serve and uphold the mission and values of the organization.
The mission of Quincy Pride is to promote and foster Acceptance, Diversity, Equity, and Inclusion through its annual Q Pride Day Festival and provide advocacy for lesbian, gay, bisexual, transgender, queer (or questioning), intersex, and asexual (or allies) LGBTQIA+ families and residents.
A day when LGBTQIA+ people live in an accepting, equitable, and inclusive world.
Serve – Deliver, with integrity, an annual Q Pride Day Festival to the LGBTQIA+ community of Quincy and the surrounding South Shore that celebrates our community, honors our past, and unifies us for the future.
Advocate – Support a goal for LGBTQIA+ people to be able to live safely, openly, and genuinely in all communities we call home.
Network – Build and strengthen cross collaboration with local and state-wide organizations in pursuit of acceptance, equity, and inclusion for all LGBTQIA+ people.
Giveback – Assist our community through service, education, programs, donations, scholarships, and leadership opportunities.
Meet the Quincy Pride BOD Members who are volunteer residents: