Quincy Pride Festival 2023
Sunday, June 4, 2023
Kilroy Square – Quincy, MA
12noon – 5pm
Quincy Pride's Annual Festival is Sunday June 4, 2023.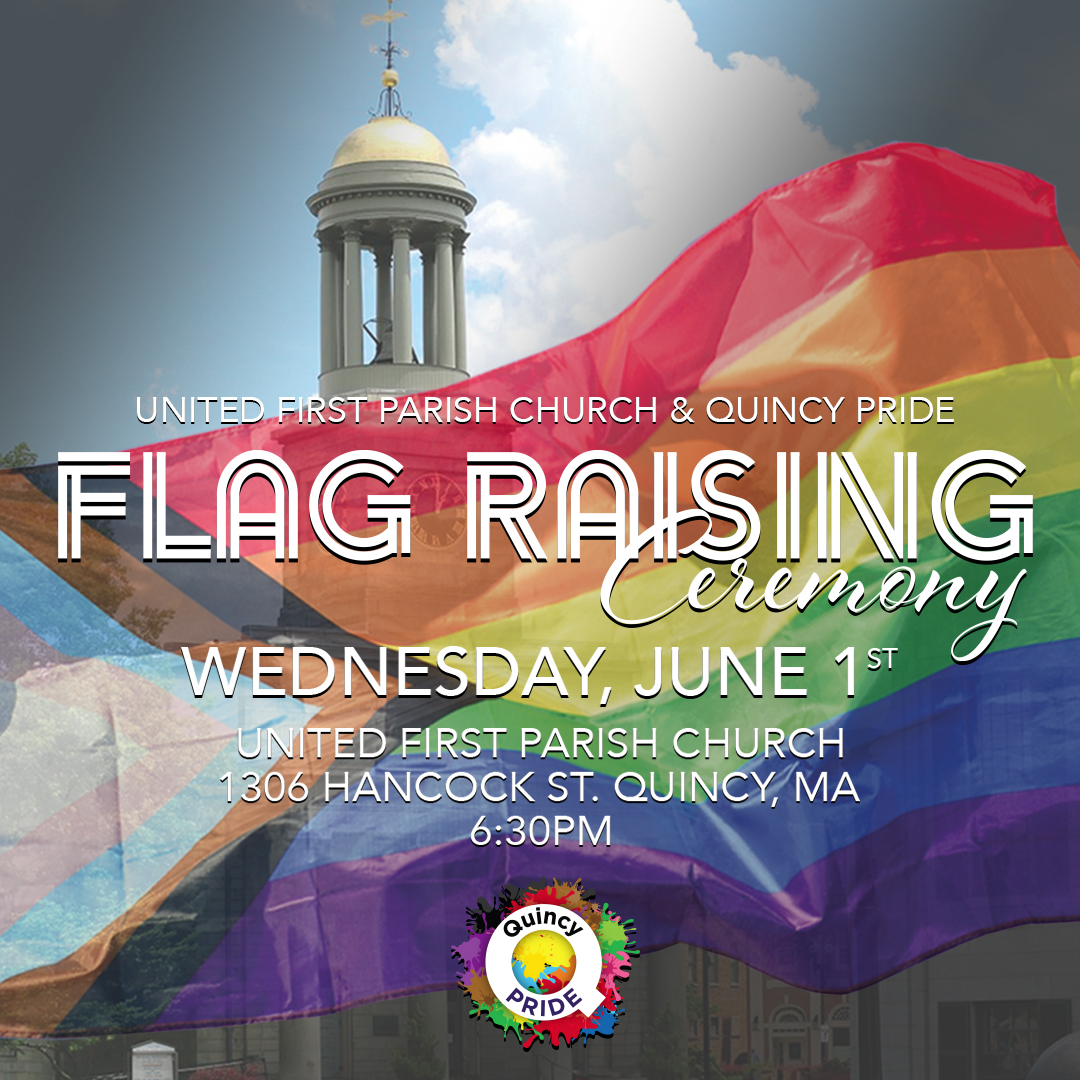 The United First Parish Church (Unitarian/Universalist) in collaboration with Quincy Pride will kick-off Pride month
Wednesday, June 1, 2022
Church of the Presidents
1306 Hancock St. Quincy, MA
6:30 – 7:30pm
In keeping with Quincy's rich history as a beacon for democratic principles and as a home for some of the most passionate and vocal champions of human rights, the Progress Pride flag-raising is a new first for the city as it celebrates the start of Pride Month 2022.
The event will include special presentations by Reverend Rebecca Froom, local representatives, including members of the City of Quincy LGBTQIA+ Commission along with a performance from the Quincy Choral Society.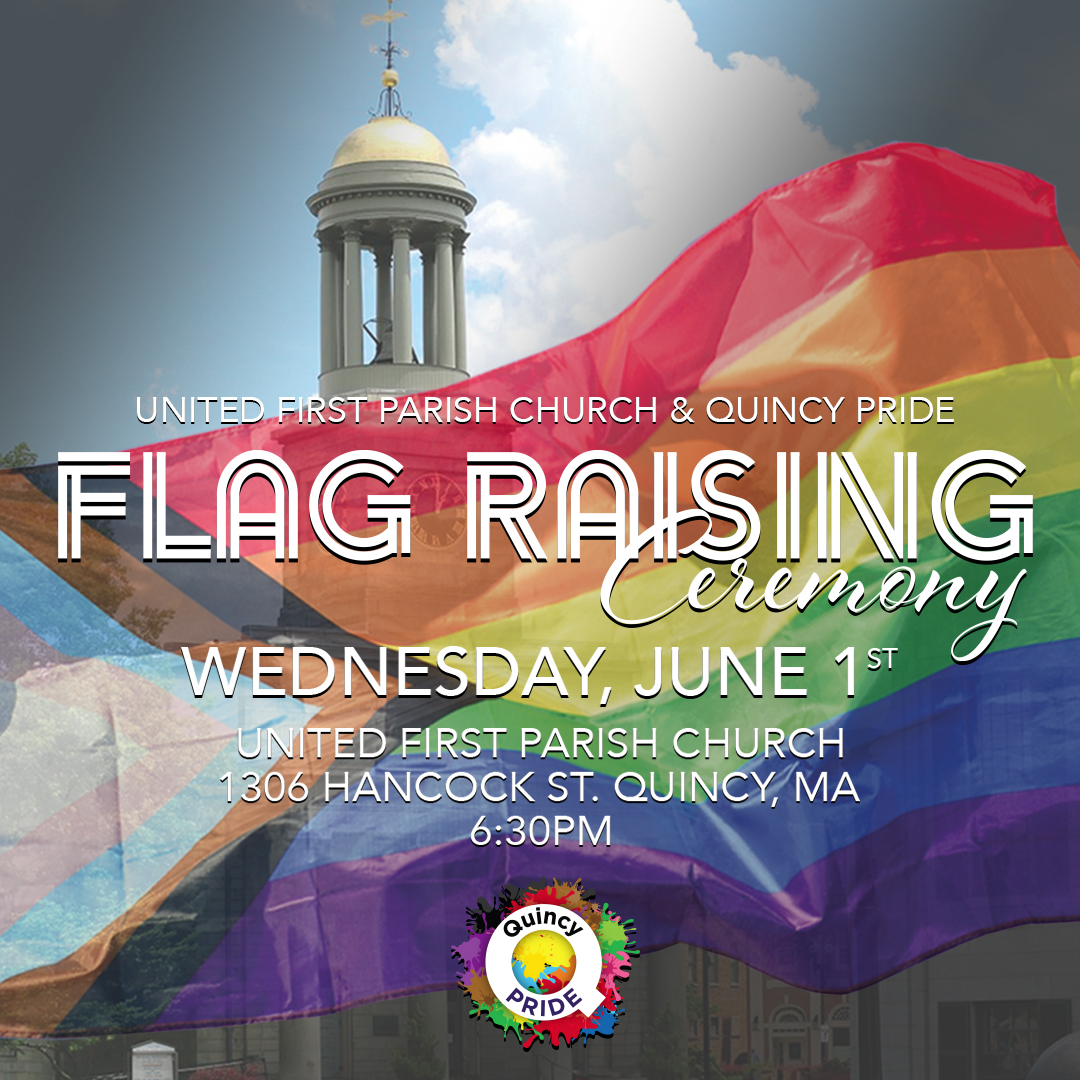 Sunday, June 5, 2022
Pageant Field – Quincy, MA
12noon – 5pm
Quincy Pride's Annual Festival is Sunday June 5, 2022. Featuring the Midtown Horns Band, Drag performers, food trucks, Hive Brewing Mobile Bar, kids' games and face painting, Through Me To You Puppetry, great raffles, speakers, local and LGBTQ+ vendors, and much much more!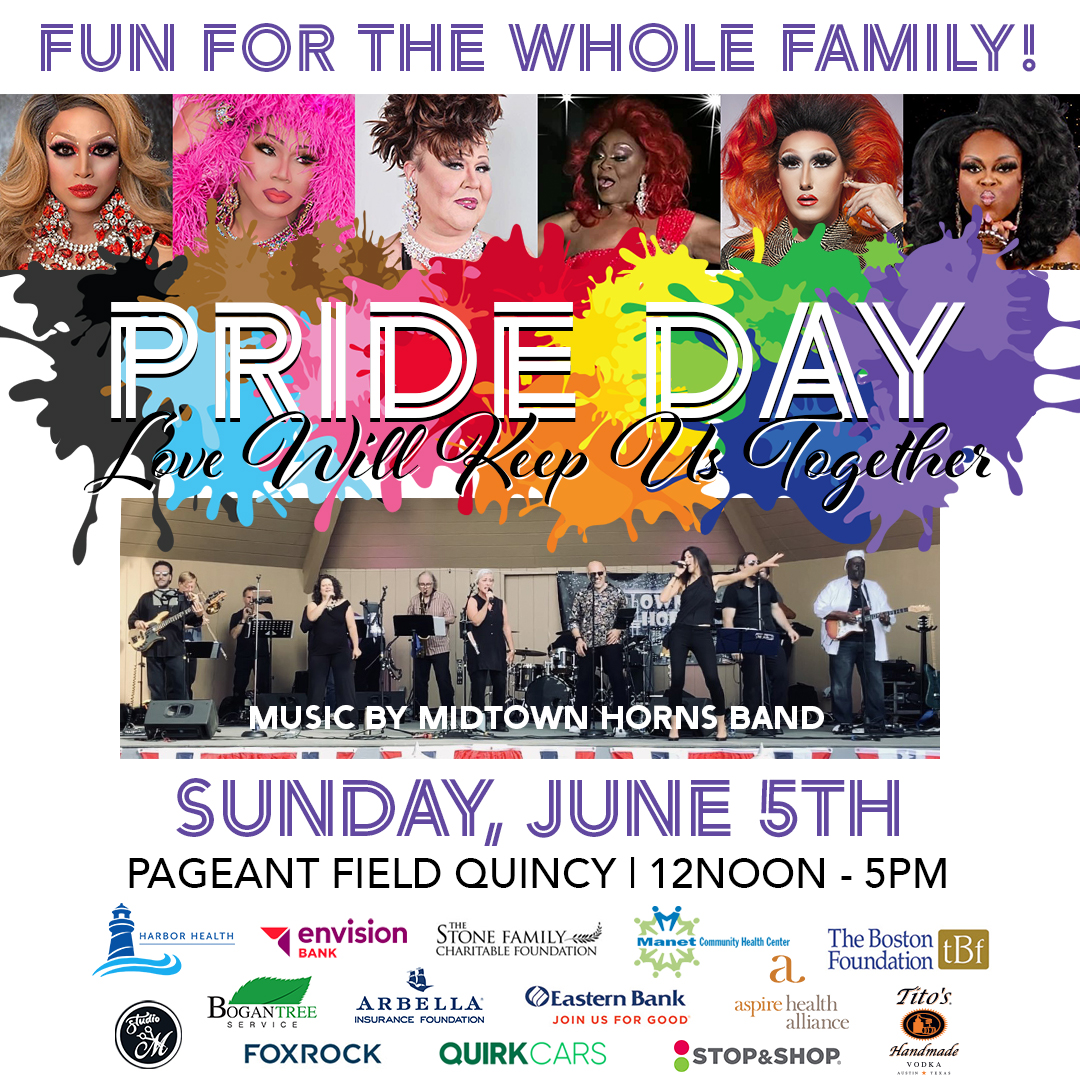 Sunday, June 5th
Countdown to 2022 QPride Day Festival